Amazon's Firestick has quickly become an indispensable tool for many households, enabling access to a vast array of entertainment content with just a few clicks. More than just a streaming device, it bridges the gap between conventional television and online content. A common question we often encounter is, can the Firestick be utilized in Spain specifically for the BBC iPlayer? We've delved deep into this topic to provide clear insights and a comprehensive guide for you.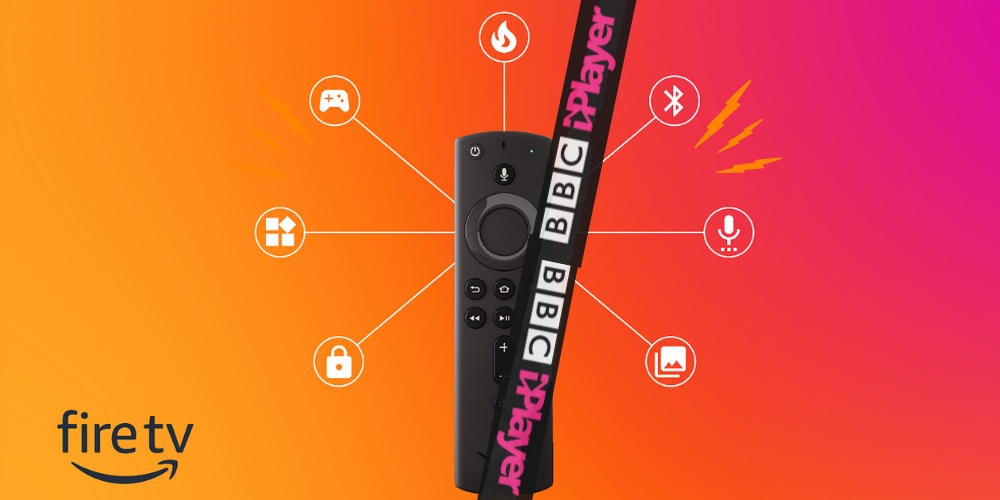 Why won't my Firestick work in Spain?
Your Firestick may face difficulties working in Spain due to several reasons. One primary reason could be geo-restrictions where certain apps or content available in other regions might be restricted in Spain. Internet connectivity issues, outdated Firestick software, or compatibility problems with the local TV are other potential causes.
Do you need help? Contact a Satellite Expert in Spain Now
Will my Amazon Firestick work in Spain?
Yes, the Amazon Firestick itself will work in Spain, given you have the right HDMI connections and power adapters. However, specific content or apps, especially those subjected to geo-restrictions, might be inaccessible unless you use solutions like VPNs or Smart DNS.
How do I get my Firestick to work abroad?
When abroad, to ensure your Firestick works:
Make sure you have the appropriate power adapters for the region.
Connect to a stable Wi-Fi network.
For geo-restricted content, consider using VPN or Smart DNS services to bypass these limitations.
Do I need a VPN to use Firestick abroad?
Not necessarily. However, if you're keen on accessing content that might be geo-restricted in the country you're in, a VPN can be immensely helpful. It masks your original location and makes it seem like you're accessing from a permissible region.
Can I bring my Firestick to Europe?
Absolutely! You can bring your Firestick to Europe. Ensure you have the right power adapters, and it's recommended to use a VPN or Smart DNS service if you wish to access content restricted to other regions.
How can I watch UK TV in Spain?
To watch UK TV in Spain, you can use:
Streaming platforms that offer UK channels.
VPN or Smart DNS services to access geo-restricted UK-based platforms.
Satellite dishes aimed at satellites broadcasting UK channels.
Do you need help? Contact a Satellite Expert in Spain Now
Can I use Amazon in Spain?
Yes, Amazon operates a local site in Spain (Amazon.es) where you can purchase products, including the Firestick.
Are Firestick region locked?
Firesticks are not region-locked in terms of hardware. However, the content and apps available might vary depending on the region due to licensing agreements and geo-restrictions.
Can I get a VPN on my Firestick?
Certainly! There are many VPN services available that offer dedicated apps for the Firestick. These can be downloaded directly from the Amazon App Store on the device.
What is a VPN for Firestick?
A VPN (Virtual Private Network) for Firestick is a service that masks your actual internet connection's location, allowing you to access content that may be restricted in your region. It ensures privacy and can bypass geo-restrictions.
Why can't I watch anything on my Amazon Fire Stick?
There might be several reasons:
Internet connectivity issues.
The app or content is geo-restricted.
Outdated software.
Cache issues with specific apps.
Licensing or subscription problems.
Why is my Firestick not streaming?
Possible reasons include:
Slow or unstable internet connection.
Outdated Firestick software.
Problems with the specific streaming service.
Cache build-up in apps.
Can I use my Firestick on a hotel TV?
Yes, you can use your Firestick on a hotel TV, provided the TV has an available HDMI port. Ensure you have your power adapter and remember to set up the Wi-Fi connection to the hotel's network. Some hotels may have restrictive Wi-Fi networks, so using a personal hotspot might be an alternative.
Conclusion
The realm of digital streaming, while vast, need not be complicated. With tools like Firestick and services like Smart DNS, borders blur, bringing global content to your living room. We genuinely believe that entertainment knows no boundaries, and with this guide, you're well on your way to embracing the best of international TV right in Spain.
Do you need help? Contact a Satellite Expert in Spain Now